Similar to researching, planning and writing a book, mobile app development can be a highly extensive and elaborative process. Then, once it's done, there's still an awful lot of promoting to do. After all, if you don't let others know about it, how will they find your missing gem of an app amongst all the rest?!
Social media is continually evolving, and in this day and age, is a crucial marketing platform – especially for apps. After all, the majority of those using social media are doing so on their mobiles via apps – they literally go hand in hand. Geddit?!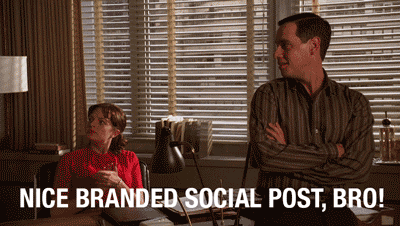 Social media will ultimately help establish the mobile app as a brand, increase awareness, and help you to identify and engage with your audience. It can be used to drive downloads in the first instance, and then help to sustain the app life-cycle in the future.
So, let's get started! Here are some key target areas to consider when promoting your app on social media:
Paid advertising on social media for your mobile app
During the app development process you likely pre-defined a marketing budget, and now it's time to use it. Paid social media advertising is incredibly useful in allowing you to promote your product to a micro-targeted audience, kind of like Google AdWords. However, make sure that you're targeting the right audience on the right social media channels.
For instance, if you're a B2C app with a younger audience, you'll probably want to increase your visibility on Facebook or Instagram, whereas a B2B app may be better suited to those on LinkedIn and Twitter. It's all about experimenting, and making sure you have enticing advertising e.g. by using text that is short and sweet combined with an eye-catching image.
If you're not sure how much to spend on advertising, then there are two routes we would recommend:
Start small, and continually analyse results. Gradually increase your spending until you reach your target (or budget!)

Set your total advertising budget to begin with, and regularly check on performance, increasing or decreasing your ad spending accordingly
Our free download will advise you on other ways that you can get app downloads too. Get it below!
using tone of voice on Social Media
Establishing your brand's tone of voice (TOV) is a simple yet effective way to stand out on social media. Of course, this is highly dependent on the function of your app, the type of audience you want to attract, and the standard rules of the channel you are using. Generally speaking though, a TOV makes a brand more human, and people like to buy into people.
Therefore, by developing an online personality – whether this is sophisticated, inspirational, educational or funny – it encourages people to engage with you. Also ensure you are continually friendly and helpful when replying to comments/queries quickly – you never know who will recommend you!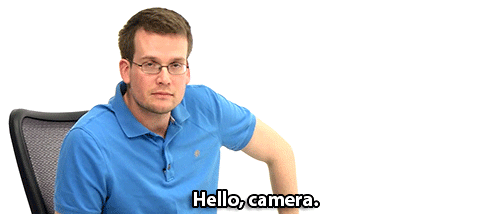 what you should post on social media for your app
When creating and publishing content, always consider the value of your message to your user. After all, you've already interrupted their flow, so make it worthwhile! Here are some key things to consider when generating content for promotion of your app:
Schedule content for times when your audience is most likely to see it

Share as much user generated content as possible - images, comments, reviews, etc.

Create a campaign around the response of users to your app e.g. video reactions of users when they first use the app

Regularly shout about your own content – or create some if you haven't already!

Social media is big on visibility, so exploit this with visual content! Use imagery and videos to give previews, trailers, walkthroughs and more.
mobile app industry outreach on social media
Work with influencers who are interested in the app, or part of your industry

Establish your brand as an industry leader by interacting and promoting industry news and other businesses' content

Pitch to app review websites e.g.

AppStoreApps

and

AppAdvice

Apply for awards e.g.

The Mobileys

- if you win, you will get loads of press (and that prize booty, of course…)
rewarding mobile app users via social media
Try incentivising your users by running a contest via social shares, tweets, or another social media interaction. Think closely about what the users would like - more content? More money to keep playing your game? A free download? The choice is yours. Your fans can be the best base for free marketing, and giving you that much needed exposure.
Want to find out what the secret is behind building the best app for your business? Download our free eBook!