It's been a pretty mixed year for apps so far. Back in June, Recode reported that app downloads had declined more than 20% year on year (at least in the US), signalling that the 'App Boom' may be over. With over three million apps on the Apple and Android stores it's undoubtedly harder than ever to get noticed – especially since most users apparently only use six apps on their device on a daily basis. But you know us – we're optimists! And as far as we're concerned, there's actually no better time to be an app developer.
The decline in app growth is largely due to the fact that most people already have the biggest apps on their phones. So no wonder nobody's downloading the Facebook app anymore – 1.6 billion people already use it. Meanwhile, new apps like Uber and Snapchat continue to grow at an unprecedented rate with a registered year on year growth greater than 100% – so we certainly won't be throwing the development towel in any time soon.
Not only is it a good time to be in apps, it's also an exciting time. With VR looming ever closer, messaging apps like WhatsApp and Messenger opening themselves up to accommodate smaller apps and technology continuing to develop and change in new and brilliant ways, there's plenty to get excited about in the app world. The amount of apps now available isn't a bad thing for developers at all – it just makes us work harder! So let's take a look at and be inspired by our top 10 apps of 2016 so far.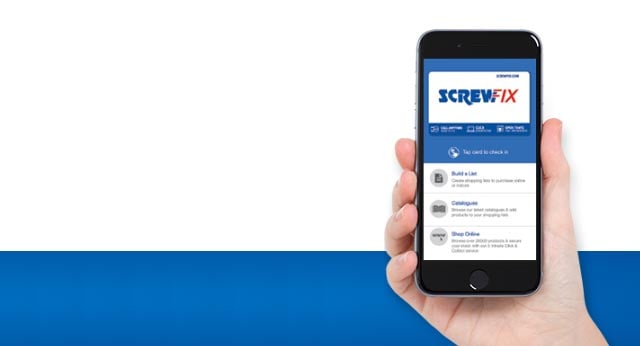 Screwfix
If you've ever shopped at Screwfix, you've probably come in with a scribbled down list of what you need written on scrap paper – right? This can be a bit of a faff when you get to store and have to find the product ID number in order actually buy what you need. The Screwfix app lets you keep track of what you'll need to buy in-app, and finds the product ID number for you.
Why do we love it? It's simple. The app lets users do what they were already doing, but in a better and more efficient format in-app. A single UI caters to multiple use cases without being too confusing. Great example of how apps can solve problems that you may not even know you have.

Monzo
We're cheating here a little bit since Monzo (previously Mondo) actually launched towards the back end of 2015, but it has really taken off this year. Looking to transform the banking industry, this UK start-up lets you control your spending from your phone.
Why do we love it? It's the kind of app you don't know you need until you need it. It's simple, works well, and feels far more personal than any of its usual banking counterparts. But if you want a piece of the Monzo action make sure you register now – the waiting list speaks for itself.
Photoshop Fix
The king of photo editing has finally capitalised on the photo editing app trend. Professional, stylish and slick, Photoshop Fix is – as you'd expect – just that little bit fancier than its competitors, adding a whole new level to your Instagram game.
Why do we love it? It's a fiddly, tricky little app so could easily be clunky, but isn't. It was a long time coming, but worth the wait.

Prisma
Seen those selfies that look like portraits recently? No, your friends haven't suddenly become professional artist's models. Prisma turns your photos and videos into works of art in the style of artists like Picasso, Van Gogh and others – and are remarkably convincing.
Why do we love it? Adding filters to photos feels pretty overdone by now, but Prisma provides a fresh and quirky take on the trend. It's easy to use and it actually works – a gorgeous example of a great idea + excellent technology.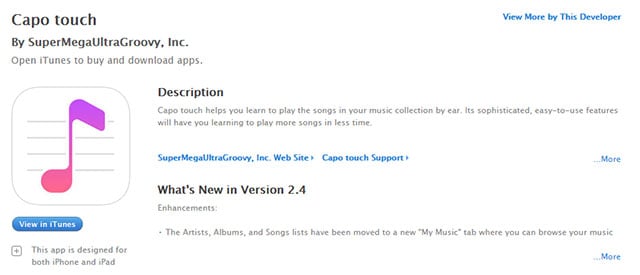 Capo Touch
Used by the bassists and guitarists for John Legend, Alicia Keys and Billy Idol, Capo Touch lets musicians learn how to play new songs using innovative chord recognition technology. All you have to do is play your song of choice, and Capo Touch will show you the chords.
Why do we love it? It's a really, really clever idea – and the best apps are born from brilliant ideas. It answers a specific need and doesn't try to complicate it.
Open Road
Nobody should need to be convinced of the importance of not using your phone when you're driving, but it'd be foolish to pretend that the constant bleeping of our devices isn't distracting on the road. Open Road is a driving app which provides large on-screen buttons for things you might need to tap mid-drive (end call, change song, etc) and has excellent voice recognition software so you can keep your hands on the wheel.
Why do we love it? It's not an exaggeration to suggest that this app could literally save lives. When clever technology and user-friendly design combine to make us safer, we're happy.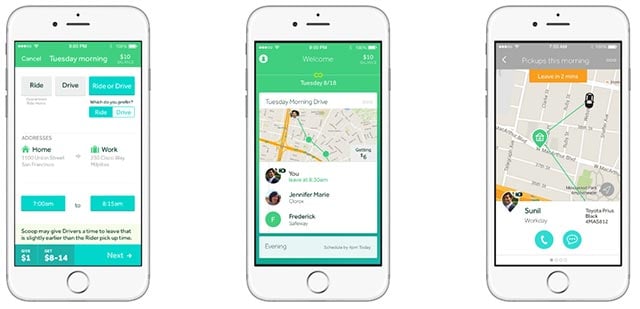 Scoop
Scoop lets you match up with co-workers, neighbours and friends who have a similar commute to you and get carpooling! Pick the times that fit your schedule and Scoop will match you up. Super easy.
Why do we love it? Scoop lets the user save time, money and the environment. Plus, it looks gorgeous.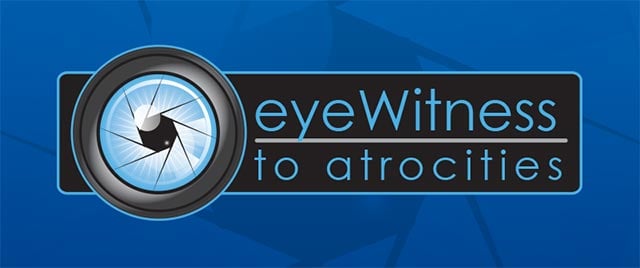 Eye Witness
We love this app, even though we hope none of you will ever need to use it. Designed for people working in conflict zones, the Eye Witness app provides a simple and effective way to capture photos or videos that are verifiable and can be used to prosecute individuals who commit atrocities.
Why do we love it? With super secure encryption as well as a server side component to manage the collection of data collected by the users, this is an app that answers a very specific and very important need. Again, we hope you'll never need it!

New Balance Stride ID
This super cool app was designed to be used in store by the New Balance sales team. It's many innovative features; one-touch video recording, side-by-side media reviews, integration with 3D foot scanning and more, allows the shop keeper to analyze the customers gait and provide the right shoes for them.
Who do we love it? Because it makes salespeople's lives easier, and that's something we can all get behind. Plus, clever technology means this app benefits the New Balance customer without them even needing to download it.

Pokemon Go!
How could we possibly go through the best apps of 2016 without mentioning Pokemon Go? A game changer in every sense of the word, revolutionised our app expectations seemingly overnight. After its launch on July 6th, it became the top grossing app in the US within 13 hours.
Why do we love it? Honestly? It's just really, really good fun. Using augmented reality in the best possible way, Pokemon Go got people of all ages off their sofas and out the door. The perfect example of how apps can quite literally improve your life.
If you want your app to work, this is the calibre of competition you're up against – and that's only for 2016. But don't be disheartened; it's definitely not impossible! Download our free app building guide to find out more.