Apple's App Clips (launched at this year's WWDC for iOS 14), and Android's Instant Apps, remove the app 'first use' steps of: search, install, and navigate; magically transporting the user from scanning a visual code or Near Field Communication (NFC) tag, directly to the required destination within part of your app.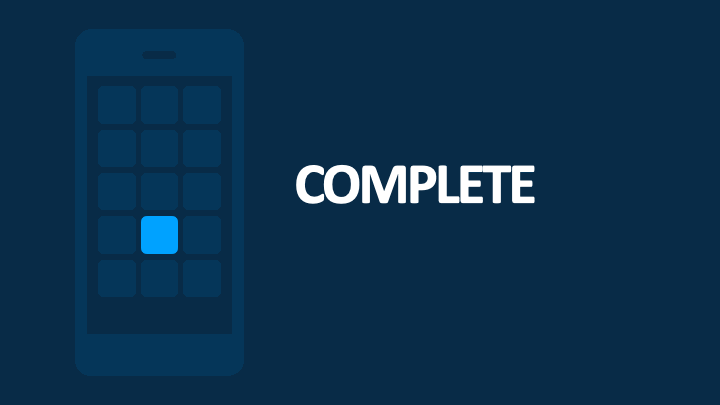 If you want a user to use your app to, for example: offer their contact details, select an item, or fulfil a transaction, this can all be triggered from an App Clip or Instant App without them having to first download, install, and navigate your app. The potential for this technology is huge for features such as: purchase, information transfer, permissions, or code activation.
Persuading users to firstly discover, and then install your app, is a MASSIVE struggle for many apps. The barriers currently in place: open app store, search for app, install app, find feature… create a long process susceptible to user distraction from even the tiniest of passing shiny things! App Clips and Instant Apps bypass these steps with disposable, instant access to the relevant part of your app. And… if you've built your app well, the user's positive experience might inspire them to download the full version.
contactless; the new world order
In addition to being easy, fast, and hurdle free, App Clips and Instant Apps are an extremely useful tool in our post COVID 19 world. They can enable essential contactless processes by utilising the user's smartphone, limiting the need for close physical proximity, for example: in queues, information access points, and at the point of sale.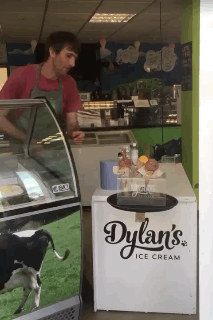 Our friends at Dylan's Ice Cream showcasing their innovation in contactless processes 😀
The concept of using part of an app, without having to download it first, was originally introduced in 2015 in the form of Android's Instant Apps. Whilst Android's version hasn't been widely used to date, we expect Apple's App Clips to drive uptake of this feature for both platforms.
Apple's pedigree in promoting adoption of new features and Operating Systems (OSs) is well regarded and supported by their deep integration with capabilities such as 'Sign in with Apple' and 'Apple Pay'. Fortuitously, Apple's announcement of App Clips coinciding with global pandemic demand for contactless culture, perfectly aligns this technological innovation for rapid market adoption.
How many of us have access?
More than you'd think…
Apple's insights, released June 2020, show that 92% of all devices introduced in the last 4 years use iOS 13. We can therefore assume, that by June 2021, 90% plus of iPhone users will be running iOS 14 and ALL of those users will be able to use App Clips.
Android's Instant Apps support OS 6 and higher. While installation of Android's latest OS 10 is only at 8.2%, the number of users running OS 6 or higher, is closer to 85%.
review your app now!
In summary, if you choose to support App Clips or Instant Apps in your app, the vast majority of iOS and Android users will have a new, simple mechanism to access your products and services.
In our opinion, App Clips is the most important update for iOS this year and we strongly believe that every app owner MUST review for use of App Clips and \ or Instant Apps.
We at Compsoft Creative have designed and built over 300 iOS and Android apps. We focus on premium quality and cutting edge technologies. We are currently in the process of designing and developing App Clips and Instant App prototypes and we're already in conversation with clients to become path finders for this revolutionary feature.
Please get in touch for a conversation about App Clips and Instant Apps in relation to your app, we look forward to hearing from you!