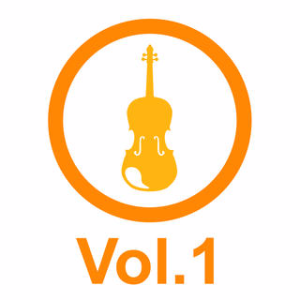 The MyOngaku app for iPhone and iPad is now live on the Apple App Store. The app, designed and developed by Compsoft on behalf of Ongaku Learning, helps violin students and their parents make the most of practice time. MyOngaku enables students to view video demonstrations of specific pieces of music simply by pointing the camera of their iPhone or iPad at their sheet music page. This innovative approach to content delivery provides students and parents easy, on-demand access to guidance they need, at the moment they need it.
A "Suzuki child" who had the privilege of studying under Dr. Shinichi Suzuki – the renowned founder of the Suzuki® Method of music education – and a graduate of the Juilliard School of Music in New York, Dan Dery is a gifted violinist, performer and teacher. He is the inspiration behind MyOngaku and founding partner of Ongaku Learning SA.
A trained Suzuki instructor, Dan enjoys sharing his passion for music with a younger generation based on the philosophy of Dr. Suzuki and the method he pioneered. In this spirit, Dan brought together a diverse and dedicated group of accomplished performers, instrumental teachers, and music enthusiasts to fulfil the MyOngaku vision of creating a practice resource for music learning.
"The Ongaku Learning team believes that music learning should be a rewarding experience," said Britton Roberts, Brand Director of Ongaku Learning. "With the launch of MyOngaku, we are proud to offer students and their parents a new way to practice and enjoy music learning, and to offer music teachers an aid that will help their students make the most of practice time."
Britton went on to say: "The team at Compsoft have been fantastic throughout the project. Their knowledge, passion and dedication have enabled us, not only to deliver on our vision, but to create a product that exceeds all our expectations."
MyOngaku can be downloaded here.