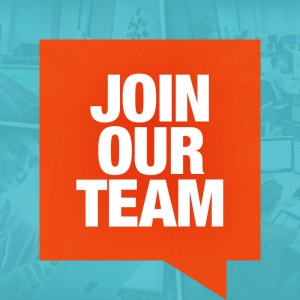 In order to meet increasing demand for our services, Compsoft is looking to hire mobile app developers. If you're a talented developer who loves to code, and want to get your teeth stuck into something new, this is a superb opportunity to join the UK's leading developer of mobile apps. Compsoft's award winning team has delivered well over 200 apps for all leading platforms, and our customers include blue chip companies such as Rolls-Royce, Autoglass, Nissan and Hotels.com among many others.
Joining a team of 14 developers with a couple of designers and a small test department, you'll have the chance to geek out on projects with an experienced group of pragmatic, passionate and proactive coders. You'll build on a modern web and mobile stack, including iOS, Android, Windows 8, ASP.NET MVC and jQuery.
Interested? To be considered for this opportunity, you must have previous development experience - ideally you'll have developed mobile apps however this is by no means essential as we'll be happy to provide training for the right candidate. Other requirements are:
You love to code - you'd probably do it for fun if you weren't paid for it
You're a developer first and a specialist second: you recognise that languages may change but your fundamental competence doesn't
You're happy working as part of a team as well as on your own, taking different roles as the project demands
You expect to work hard when required, teach yourself as needed and share your learning to make us a stronger team
Since moving into mobile in 2009, we've won loads of awards and worked for many of the world's biggest companies, as well as some of the coolest start-ups. What's really brought our success is the passion, professionalism and excellence of our people. Our staff love to work here because of the great atmosphere and working environment: as well as coding exciting projects in the latest technologies, we have regular social events, a pool league, and Devcon, an opportunity for developers to get together and work on whatever they feel like - free pizza provided!
We don't have cubicles or formal dress code - we're successful because we love what we do and because we're the best.
Salary: Dependent on Experience. If you would like to be considered for this role, please send your CV and a covering letter to recruitment@compsoft.co.uk. No agencies.