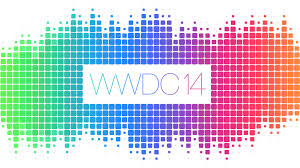 We are pleased to announce that Compsoft will once again be attending Apple's Worldwide Developer Conference (WWDC) in 2014.
"Attending events such as WWDC is an essential part of our ongoing strategy", said Mike Massey, Managing Director of Compsoft. "Staying right up to date with changes in technology from the likes of Apple, Google and Microsoft, means our development practices and industry knowledge are 100% current. Ultimately this enables us to deliver the best possible mobile solutions for our customers."
A team led by Compsoft's Head of Service Delivery, Daniel Payne, will travel to San Francisco for the week-long conference at the start of June.