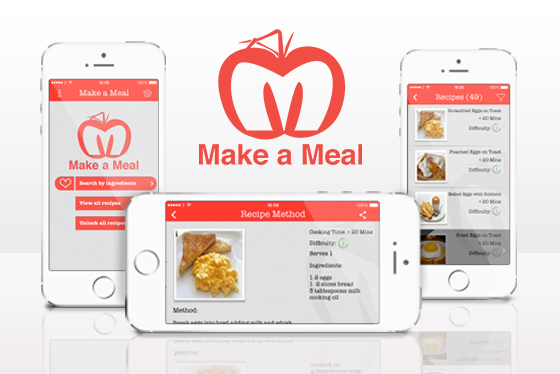 The Make a Meal iPhone app, developed by Compsoft on behalf of Paul Saxby, has been released on the Apple App Store. Unlike other recipe apps, Make-a-Meal helps consumers save money and reduce food waste by suggesting recipes based on the ingredients they have.
Paul Saxby has 30 years' sales and marketing experience within the food & drinks industry, working for large corporations and running his own consultancy. Mr Saxby said: "I created the app because I felt it had a strong fit with current consumer needs and filled a gap in the market. In choosing a developer I was looking for a company with a strong technical reputation who could guide me through the development process. Compsoft have delivered technically and creatively in a highly professional manner."
The app contains 500 recipes, sourced from chefs and cooks around the world. Users can type to search for specific items (like chicken or tomatoes) or search by categories (like Pasta or Meat). Recipes can be filtered for ease and quickness of preparation and tailored for particular dietary preferences. Users can also rate recipes to help them remember the best, add them to a personal Favourites list, or post pictures of their cooking achievements to Facebook or Twitter!
The app can be downloaded for free from the Apple store by clicking this link.