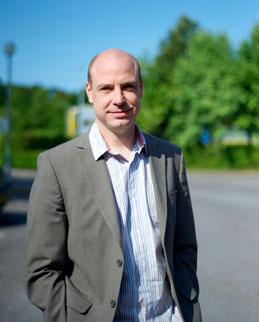 Daniel Payne, Head of Service Delivery at Compsoft, is to be one of four judges for npower's inaugural Developer Challenge.
The Developer Challenge, which is to become an annual event, will see applicants compete to design an app which combines data on energy usage with third party information to help consumers reduce their energy use. npower has launched the competition, which offers a £10,000 cash prize, as part of its commitment to putting its customers at the heart of the business.
Daniel Payne is one of the UK's leading authorities on mobile app user experience (UX). Commenting on the competition Daniel said: "I'm really excited to see the different ways in which the entrants tackle the challenge. It will be fascinating to see both the new ideas that are created, and how these ideas are implemented within the apps."
The competition will close on 31st July, after which all entries will be reviewed, with the winner to be announced from the 15 August. For more information, developers should head to www.thedeveloperchallenge.com.