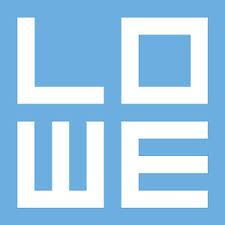 The Lowe and Partners iPhone and iPad app, developed by Compsoft, has been released on the Apple App Store available here.
Lowe and Partners is a leading creative agency with branches and partner agencies throughout the world. The app replaces a graphical hardback book that Lowe and Partners would send to partners and customers in order to convey each agency's character and ethos.
The Lowe and Partners app, developed in Apple's native Xcode environment, is designed to delight, and includes striking imagery for each featured Agency, along with location and contact information. Users can also browse through the iconic work created by Lowe and Partners for companies such as Volkswagen and Microsoft, and watch adverts, review case studies or view the print design for an ad campaign.
The app also provides the latest Lowe and Partners news stream, including links to videos which play seamlessly in app. All other content is stored on the iPad and can therefore be viewed with no need for a network connection.
"The team at Compsoft is a real pleasure to work with; I found them honest, reliable, and they demonstrated a great understanding of current and emerging technologies in the fast-moving mobile applications market" said Omar Tunio, Digital Technologies Director at Lowe and Partners. "Because of this, their advice and guidance was invaluable in delivering the best possible mobile experience for our audience. We are very happy with our iPhone/iPad app, and it's been well-received by the press, as well as our clients and consultants."
If you are interested in finding out about Compsoft's app development expertise, whether for use on iPhones, iPads or other platforms, please call on 08453 70 72 74 or contact us via email.