Compsoft's latest Everyday Golf Coach app powers in to the top 5 of the Highest Grossing Sports iPad Apps in the Apple App Store on its first day of release.
Since developing the first app for PGA Instructor Noel Rousseau Compsoft has continued to implement innovation in to the Everyday Golf Coach series of apps. The latest app sees the use of a tactile interface to scroll through a power drive, filmed at 1000 frames per second. At key points of the swing the user is prompted to view the appropriate instructional video.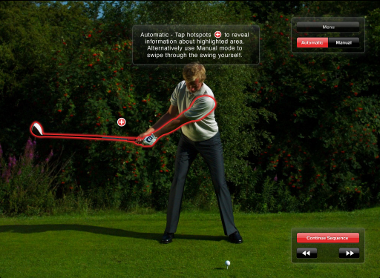 Testament to the quality of both the development and the instruction contained with the series of Noel's apps, the Power HD app had, on its first day of release, made it in to the top 5 highest grossing Sports iPad apps.

The iPad app can be downloaded from the App Store.