The Compsoft-developed Everyday Golf Coach HD is one of the featured apps on Apple's website for the new iPad2.
Apple is using the innovative instructional iPad app on their US website to demonstrate what the iPad2 is capable of. Compsoft recently implemented the Swing Analyser functionality that enables users to upload a video of their swing and then compare against that of a professional's swing; this is the functionality that is illustrated in the supporting image on the page.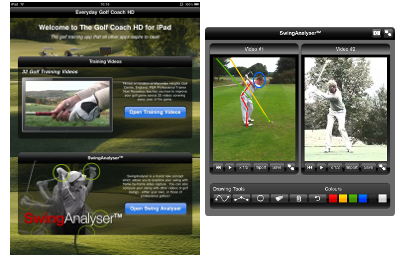 Compsoft's Managing Director, Phil Lenton, said "We're delighted that Apple has recognised that the app that we developed is one of the best of its kind and that they are using it to showcase the capabilities of the new iPad."

Since picking up the SDK for developing apps over two years ago, Compsoft has created a quality range of mobile applications for companies including npower, Nissan, Moneypenny, Shire Pharmaceuticals and Computacenter. To find out what we can do for you, please contact us on 08456 70 72 74.